Know-how Partners
It is part of our beliefs to partner with the top knowledge companies worldwide in designing our learning and development solutions.
In the last years we have expanded our services portfolio and Qualians is the umbrella under which these special partnerships and solutions are being placed. Now with one point of contact you can access significant know-how and gain measurable value when you implement your learning and change programs with Qualians.
At Qualians, we are proud to represent:
---
TMI
---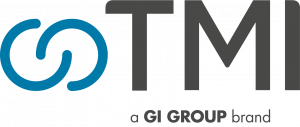 TMI is a leading global consulting and training organization. TMI consultants and program leaders work with organizations worldwide providing innovative, customized solutions that inspire and enable high performance.
TMI's global outreach, delivery and project management capability is hard to match. TMI operates resource centers in more than 40 countries worldwide, with over 400 trainers and consultants working in 22 languages around the world.
This global presence and experience means that you enjoy all the benefits of a local office, while you can also draw upon our multi-cultural knowledge and global delivery resource – whenever required.
---
Ecoxtrem
---

Established in 2006 with the purpose of organizing teambuilding events in a unique way, Ecoxtrem brought a new breath to this market segment through exciting programs and offers. Alongside teambuilding events, the team was completed by Events, Travel and Training.
All this is addressed to customers who want a single supplier for their important company events. In 2014, Ecoxtrem joined the Qualians Group, with the resulting synergies bringing customers with a single point of contact a broad portfolio of quality services.
In November 2016, Ecoxtrem accomplished a decade of activity, the period in which it put its mark on the market through innovative concepts and approaches appropriate to new types of human resources.
Are you ready to meet the ECOXTREM team?
---
TACK International
---

The company was established in 1948 in London by George and Alfred Tack who realised that to stay ahead of the competition they needed to train their sales team in the art of professional selling.
Starting with 1955, the company went international, expanding its operations in other countries with the goal of being able to respond to global clients at a local level with the same high quality.
Today TACK is proud to operate in 42 countries, designing and delivering training solutions in over 30 languages for clients who span every industry, size and scale. TACK was integrated to Qualians's portofolio in 2017 for its valuable and complete know-how in professional selling techniques that go from sales training to leadership and management training.
---
Silega
---

Silega is a global full-service training company focused exclusively on developing and delivering business simulations. Their training programs are based on the Experiential Learning System™, which provides a higher retention rate than conventional training and helps participants learn by simulating real-world business situations.
Silega is currently represented in over 40 countries around the world, and offers more than 10 best-selling business simulations and experiential learning programs.
Silega business simulations are suitable for corporate training, team building, executive retreats, strategic planning, kick-offs, sales force training, leadership training, assessment, conferences, and change management initiatives.
---
TTI Success Insights
---

TTI Success Insights is the world's leading source for research-based, validated assessment and coaching tools that enable organizations to effectively meet their talent management needs, using our own patented solutions and products.
TTI is in the business of hiring, retaining, developing and managing the best talent in the market for more than 30 years.
---
LEGO® SERIOUS PLAY®
---

Fully harvest the insight, ideas and imagination available in your organization. Engage employees in decision making and make them contribute to the success of the company.
The LEGO® SERIOUS PLAY® methodology is an innovative process designed to enhance innovation and business performance. Based on research which shows that this kind of hands-on, minds-on learning produces a deeper, more meaningful understanding of the world and its possibilities, the LEGO® SERIOUS PLAY® methodology deepens the reflection process and supports an effective dialogue – for everyone in the organization. The LEGO® SERIOUS PLAY® methodology is an innovative, experimental process designed to enhance innovation and business performance.
---