Prosci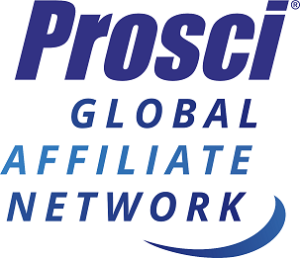 Founded in 1994 and headquartered in Fort Collins, Colorado – USA, Prosci is the world leader in research and publications in Change Management and it greatly contributed to the establishment of Change Management as a profession and field of study.
As you can easily guess,"Prosci" represents the fusion of the words "professional" and "science" in Change Management.
Building change capability means that effective change becomes common practice for your organization. Leaders, managers and employees understand and effectively demonstrate their role in change. Projects have effective change management applied every time. People embrace, adopt and actively drive change.
One of the most significant contributions of Prosci is demonstrating the link between an effective Change Management and the return on investment (ROI) of change projects. This innovative research repositioned the area as "soft" for a key player in the reduction of risks and the obtaining of benefits.
It is part of our beliefs to partner with the top knowledge companies worldwide in designing our learning and development solutions.