Contribute to Prosci Change Management Study and get FREE access to the results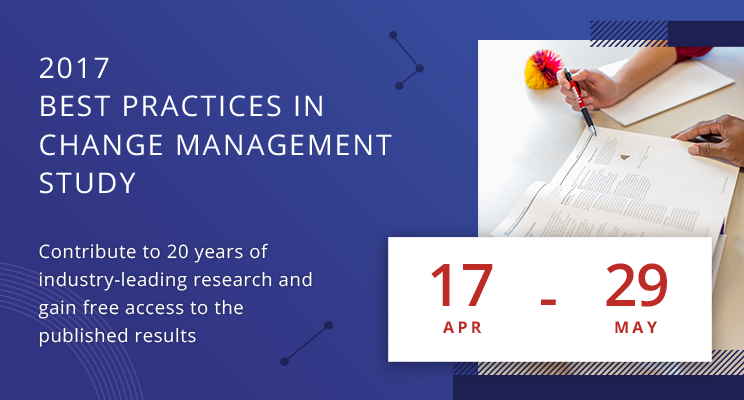 As you already know, Qualians Romania added a new and valuable know-how partner in its program portofolio: Prosci– the world leading provider of change management training and products.
We are delighted to provide you with the opportunity to contribute with your change management experiences to the latest research into Prosci's Best Practices in Change Management.
Prosci has been conducting the bi-annual change management benchmark and best practices research for nearly twenty years, and recently launched their 10th study. This study captures the insights and lessons learned from thousands of change professionals. The study is not methodology-specific, so anyone with experience leading the people side of change is encouraged to contribute.
How you can participate:
You will complete an online survey with questions about change in your organisation.
The survey will ask you to reflect on both a specific change and how change happens more broadly in your organisation.
What you'll receive:
In return for your time and input, you will receive a FREE one year subscription and access to the eBest Practices. The cloud-based collection of Prosci's research allows you to access data from anywhere in the world and you can easily search and bookmark findings for your ongoing reference. Current access to eBest Practices costs $480 per year.
And if you are interested to get certified Prosci in Change Management, please register before 26 May for the Prosci Change Management Certification Program which will be held on 12-14 June 2017 at Qualians Learning Centre by Alan Kendall – CMC Prosci® Instructor.